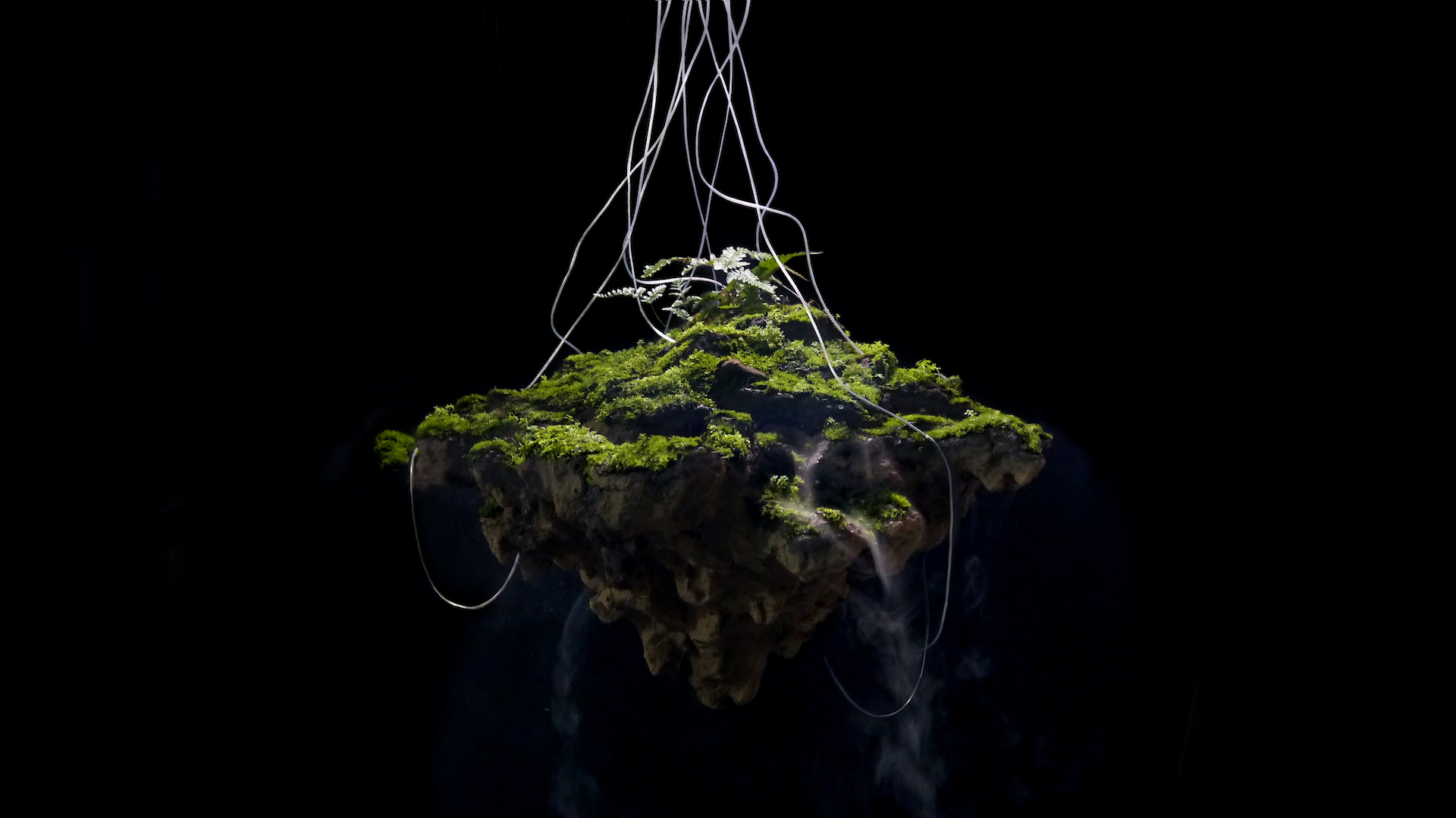 Re-incubating Signals – do the artificial cyborgs have the potential for reproduction? Should we be vigilant about it?


Cradle not only represents the source of moisture in the exhibition space's ecosystem, but also symbolizes the artificial cyborgs' potential for reproduction. This installation comprises of moss, bio-wave filter, loudspeaker and humidifier hung in the air like chrysalises. Non-vascular, water-dependent moss appeared during the early evolution of plants. Here it serves as the humidity metrics for the hybrid organism's living conditions in this installation.

Being highly sensitive to ambient humidity, moss may wither if exposed to a harsh environment. The installation consists of an electric current that passes through the bio-resistor attached to the moss, where a database algorithm will receive the signals, calculating the humidity and controlling an ultrasonic humidifier to vaporize the water stored at its center, regulating the humidity in the venue.

When Cradle is collecting bio-messages, the vibration caused by the electric current is simultaneously amplified as a rustling noise which resembles insects buzzing and birds tweeting. This installation turns the audible yet invisible messages of lifeforms into a perceivable interface for humans, through which it leaves audiences with the impression that its posterity is under incubation.